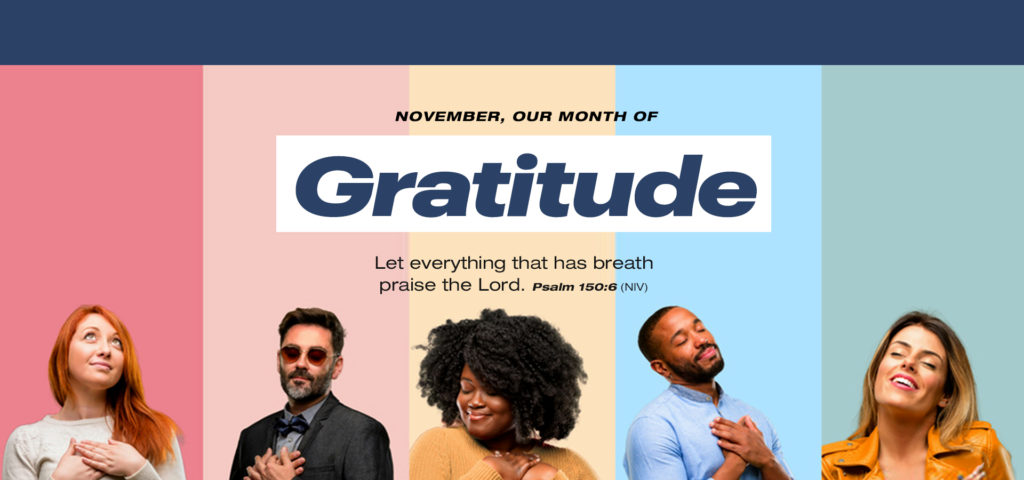 Hallelujah!
We are once again into the penultimate month of the year. In this new month, everything God has penned down concerning you, your family and His church will be fulfilled in Jesus name.
2 Samuel 7:28
Sovereign Lord, you are God! Your covenant is trustworthy, and you have promised these good things to your servant. (NIV)
The good things God has done for you and for me this year are sufficient proof of His miracles and wonders. Perhaps, you are yet to identify the wonders God has done in your life this year.
If we are 'think-full', we will be thankful. Tankers never run dry and that's is why 'thankers' keep getting wet with God's blessing.
1 Kings 8:56
"Praise be to the Lord, who has given rest to his people Israel just as he promised. Not one word has failed of all the good promises he gave through his servant Moses." (NIV)
Our approach this month of November is to show gratitude, thankfulness and praises to our God who has done all things well for us. Do not be overtaken by the temptation to slack behind in showing top, heartfelt appreciation to the Almighty God.
Therefore, the month of November 2019 is our month of Gratitude.
Our anchor scripture this month is:

The best thing we can do is to praise Him intentionally from now.
Be inspired by the numerous act of God in and around your life this year . If you have lost anything at all, God is the reason why you have not lost everything.
Our teaching series for the entire month is "Wonders of Praise". Be sure to be a full partaker!
Praise Him all the way to the end of the year.
The order of your life is glory.
Abraham Great